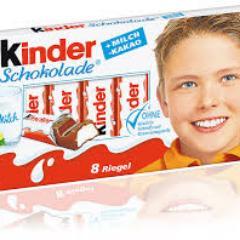 Kinder Chocolate, the beloved chocolate confectionery brand, has officially launched the world's first "Kinder Chocolate Factory" for children at KidZania®, at The Dubai Mall. To celebrate the opening, a special event took place in the award-winning edutainment centre, where children a
nd adults were invited to experience the newly launched role.
The Kinder Chocolate Factory, in the children's mini-city, will simulate the chocolate production line and is designed to provide children aged 4 to 16 with the exciting opportunity to learn about each step of the Kinder Chocolate making process, from ingredients to manufa
cturing.