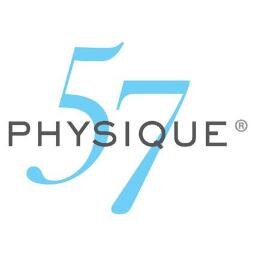 "The more the merrier" is Physique 57's motto to working out, as exercising with a friend is not only more fun, but the benefits are endless. With summer holidays on the horizon and bikini season already here, the desire to get in shape and be the best version of yourself is at the top of everyone's wish list. Trade in that same old routine of lattes in the park for an invigorating and fun session at the Physique barre and together you can achieve your goals.
Below are some amazing benefits of hitting the barre as a team:
You stay accountable & plan workouts ahead of time
– Working out with a friend keeps you accountable, plus you end up planning those workouts and penciling them into your calendar in advance. Being responsible and needing to show up for someone else also results in fewer skipped workouts, and more of that much loved toning and trimming time.
You push yourself past your comfort zone
– Working out with a friend encourages you to give your workout everything you've got and push past your comfort zone. Plus, in a Physique 57 class you can commiserate together while still motivating one another. A shared experience of a "hurt so good" burn!
You have more fun & recovery time means catch up time
– Something to look forward to while working out with a buddy is the fun you'll have together in, as well as post-, class to catch up. Use the buddy system as a time to connect with a friend, try a new class, and reward yourself afterwards – if it's on a weekend, why not take advantage of all that Citywalk has to offer and hit one of the many wonderful lunch spots followed by some pampering.
Start working out with your friend (or friends!) today and discover the benefits for both your body and social life!
The full body barre-based workout is a 57-minute group exercise class that blends intervals of cardio, strength training, stretching and recovery proven to sculpt arms, thighs, seat and abs, to build gorgeous, long, lean muscle.
No matter what kind of shape you are in, whether you dread exercise or work out seven days a week, Physique 57's breakthrough exercise programs will change your body and your life and leave you feeling confident to embrace the never ending bikini season in Dubai.
'Like' Physique 57 Dubai on Facebook.
Follow Physique 57 on Twitter @physique57dubai and on Instagram @physique57dubai.
A New York City fitness favorite since 2006, Physique 57® sparked a barre studio craze with its sold out classes, cult following and celebrity clientele. Praised by press and regulars alike for its rapid results, the signature full body barre-based workout blends intervals of cardio, strength training, stretching and recovery to sculpt your arms, thighs, seat and abs and build gorgeous, long, lean muscles.
Physique 57® has seven upscale studios in New York City, the Hamptons, Beverly Hills, Scarsdale and Dubai. . The studio offerings are complemented by fitness retail boutiques,
award-winning DVDs
,
online workouts
, and a widely celebrated book, The Physique 57 Solution, written by co-founders Tanya Becker and Jennifer Vaughan Maanavi. For more information on Physique 57®, please visit
www.physique57.com
.